Fully Accredited Repair Shop
Come and check out our fully accredited shop for your regular maintenance and unexpected repairs. Call (306) 525-7077 and book your appointment now.
Stranded on the road near Regina, Saskatchewan? In need of emergency repairs? We're available 24 hours a day, 7 days a week with our emergency mobile repair service. Call (306) 201-5870 and we will come to you with our well-equipped mobile unit and experienced mechanic.
We get that your truck is your office and you need it back right away. Our computer diagnostics and experience will identify the problem quickly and we will have you on your way as soon as possible.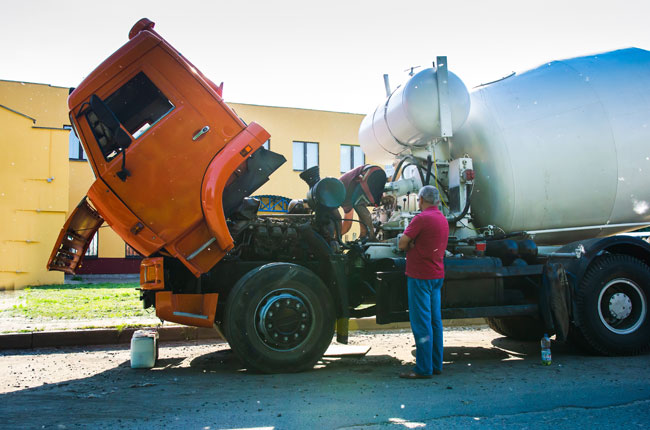 Some of our Key Services Include:
Air conditioning repairs
Battery boosts (jump starts)
Brake releases
Cab heaters
Computer diagnostics
Clutch repairs
Electrical diagnostics and repairs
Engine rebuilds
Liftgates
Lockout service
Oil and fluid changes
Preventative maintenance
Radiator repairs and replacements
SGI trailer inspections
SGI truck inspections
Tire repairs and replacements
Trailer repairs
Transmission repairs
We invite you to give our service a try.
We do diesel better than anyone else in Regina. Our customer base also includes many cross-country truckers who know a good thing when they see it.
Call us now and let us take care of all of your current truck needs!